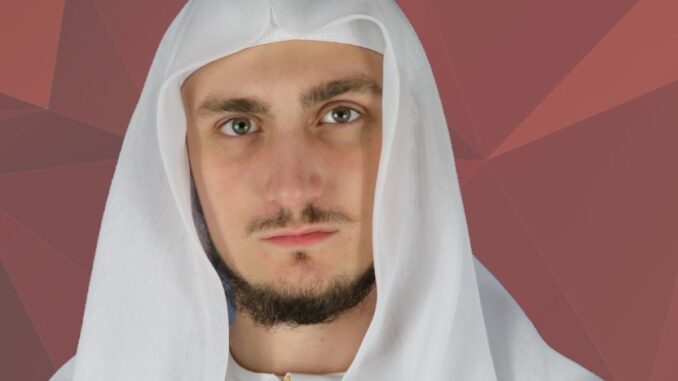 The British Muslim charity Human Appeal thought it was a good idea to sponsor a tour with Fatih Seferagic, a rising star Bosnian-American Quran reciter, to celebrate Eid Al Adha. Seferagic was slated to tour the UK, including 12 "brothers only" events in mosques. Only it turns out that Seferagic… has been accused of rape, molestation of boys, physical assault, and financial abuse!
In the past, these alleged abuses would likely have been covered up by the Ikhwani establishments (Tariq Ramadan, Nouman Ali Khan, and Hassan Shibly are recent examples of charismatic leaders whose abuses took years to come to light). But in the 2021 era of social media, Islamist leadership can't keep a lid on scandals quite like they used to.
When Human Appeal announced the Seferagic tour, the backlash was swift. British Muslims took to social media to denounce the organizers for inviting a man with an alleged record of sexual abuse.
After getting an earful, Human Appeal issued a statement canceling the appearance. The statement acknowledged public pressure yet offered no apology.
We have received feedback from our valued donors and supporters in relation to our ongoing Best 10 Days Tour with Qari Fatih Seferagic, as well as an Eid in the Park event that Human Appeal had agreed to sponsor on Tuesday 20th July 2021, hosted by Eman Channel and Redbridge Islamic Centre.

In light of the gravity of the allegations, we have decided to terminate our relationship with Mr Seferagic and remove him from the remaining dates of our Best 10 Days Tour, effective immediately.
Human Appeal then quickly shifted the blame for failing to vet Seferagic:
Human Appeal is not the host of the 'Eid in the Park' event which is set to be held on 20 July 2021. We work in partnership with the Eman Channel and the Redbridge Islamic Centre, who are both long-standing and well respected organizations, to sponsor this event.
At first, both Eman Channel and Redbridge Islamic Center tried to resist the online blowback by suggesting there was no evidence against Seferagic. But as pressure mounted both organizations finally dumped Seferagic.

The son of Bosnian refugees raised in Germany, the married 27-year-old Seferagic was accused last year of sexual abuse, harassment and even rape in the United States. As Human Appeal had to acknowledge, the allegations were investigated by Facing Abuse In Community Environment (FACE), an American Muslim watchdog investigating abuse by community leaders:
Human Appeal is aware of the current investigation being carried out by Facing Abuse in Community Environments (FACE) against Mr Seferagic. Although FACE's investigation is yet to be concluded and is a not a legal enquiry, we take the allegations made against Mr Seferagic extremely seriously.
The status of FACE's investigation of Seferagic remains unclear. The group says it has been overwhelmed by abuse complaints and issued a moratorium last June on taking new cases, so its website has no material related to Seferagic. But FACE's own alert about the case dating to July 2020 is still on Twitter:
Back in April, Seferagic went on a Ramadan tour in South Africa, prompting protests and negative coverage in the local press. Notably, the South African Union of Muslim Student Association (MSA) tweeted against the ill-fated UK tour and reposting their own statement from last April.
Clearly, grassroots protest cannot easily be contained anymore. And there seems to be growing gulf between entrenched organizations that claim to represent our community and the new generation of young Muslims who refuse to automatically accept their leadership.
Much more to unpack here, but now I have to figure out how to do my own Adhiya amidst another wave of COVID. Eid Mubarak despite all this!