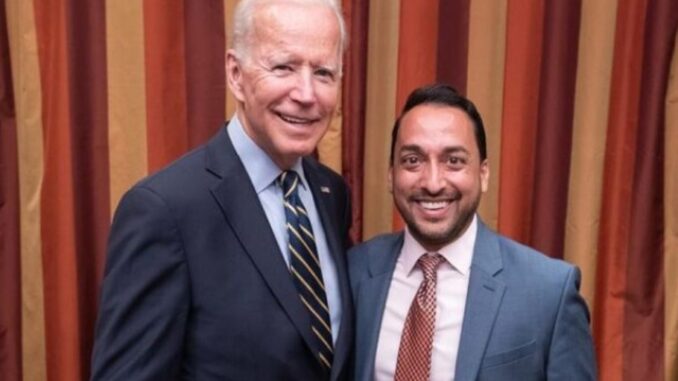 Donald Trump is gone from the White House, but let's face it: The Donald was good for business for the Islamist groups who claim to represent us. No more Muslim travel ban. No more urgent federal civil rights lawsuits… And perhaps not as many donations to CAIR.
CAIR has been on an intense fundraising campaign since the pandemic started. This month, for instance, their stated campaign goal is $250,000. So far they have raised only half of it. The pandemic may be slowly receding, but there are far larger issues impacting CAIR's bottom-line.

The scandal involving Hassan Shibly has had a rippling effect. Suddenly the "pillars of community" are no longer able to easily get off the hook for misdeeds involving women. Times may be changing with the rise with a new generation of Muslim Americans, more assertive and much more ready to confront women abuse. Still, while Andrew Cuomo seems headed to impeachment for sexual abuse, Shibly has quietly disappeared from CAIR-FL – and there is no statement about him on CAIR's website.
Then there is the question of what the Biden-Harris era means from the USCMO – the umbrella group of Islamist organizations including the likes of CAIR and ISNA. The USCMO does not seem to have been admitted into President Biden's circle of Muslim outreach. In fact, Biden appointed Farooq Mitha as senior advisor on Muslim engagement – the same Farooq Mitha many of these groups tried to force off then Biden campaign because of his group EMGAGE.
Remember the joint letter trying to blackball Mitha and EMGAGE as Zionist stooges. Well, that clearly didn't turn out well for the USCMO gang. They may be looking at another four years of sidelining, only this time, they won't have a Trump to play victim against. Best of luck trying to paint Biden and his crew as Islamophobic.
As of CAIR, the Arabic proverb applies: "من برى هالله هالله ومن جوى يعلم الله" – the organization is a train-wreck waiting to happen. It is just a matter of time before more scandals blow up. The next four years should be very interesting and might even be the dawn of a great extinction for our community dinosaurs.
Ramadan is coming up. It will be interesting to see how the White House will celebrate it and with whom. Look forward to reading the tea leaves.