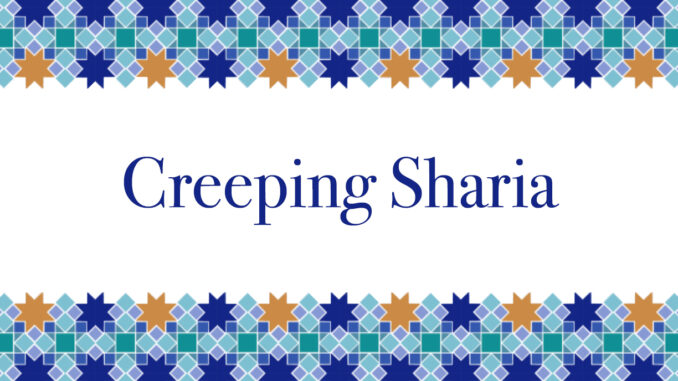 I recently came across a website by religion reporter Aysha Khan called Creeping Sharia. Aysha offers a monthly roundup of news stories related to Muslim Americans. She isn't afraid to cover issues within the community – positive and negative. And she gets points for a clever title.
In the latest newsletter, I learned that Cambridge, Massachusetts – the home of Harvard University – has elected a 31-year-old Muslim female mayor. And that the Supreme Court will hear the appeal of parents of a US Marines recruit who was died in a hazing incident four years ago that appears to have been motivated by anti-Muslim bigotry.
Aysha also points out that the Travel Ban is now three years old. The travel ban is a perfect example of what motivated me to start this blog: our absurd situation of being caught between opposite forces from all sides. In fact, the same Creeping Sharia newsletter reports on a woman who was caught in NYC terrorism sting and sentenced to 15 years.
Asia Siddiqui, 35, of Queens, admitted in federal court in Brooklyn that she and another woman looked online for recipes for homemade explosives and shopped for components at Home Depot with the intent to bomb government targets. She was arrested in 2015 and pleaded guilty last year.
Thank you, Ms. Siddiqui, for making our lives more difficult. With friends like you, who needs enemies?
If you haven't already, check out Creeping Sharia.