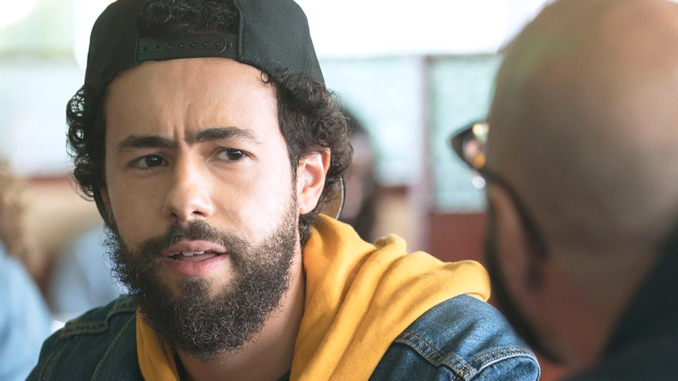 The other night I was sitting with friends and we began laughing about funny things we hear from non-Muslims friends, colleagues, or just meeting people at social events. We all have stories. Many of them are things well-meaning folks say to us to be nice but come off funny. Others are just ignorant. Anyway, we were laughing, sharing some lines. Here are a few we enjoyed.
Getting Engaged
When one younger guy in our social group got married ten years ago, he was amused at how some colleagues at work came up to him when they heard about his engagement to a girl from back home. "You lucky guy, you scored big without any of the dating hassle. It's an arranged marriage, right?" Umm… yeah. He meant well but couldn't imagine that two Muslims might meet online and start dating.


Hoping for Peace
This happened to me one time. The guy went right there.
Host: "Abu Dhir, I'd like you to meet my friend Larry."
Me: "Glad to meet you, Larry."
Larry: "Nice to meet you, too."
Me: "That hummus looks tasty."
Larry: "You know, I really hope for peace in the Middle East."
Embodiment of Diversity
Ahmed had this happen to him at a noisy party. No joke.
Ahmed: "Hi, I'm Ahmed. Nice to meet you."
Sally: "I'm Sally. Nice to meet you too. Forgive me, I didn't catch you your name."
Me: "I'm Ahmed. It's an Arabic name."
Sally [straight and solemn face]: "Ahmed, I just want you to know that I really appreciate the diversity that you bring here."
If you have your own stories, share in the comments.