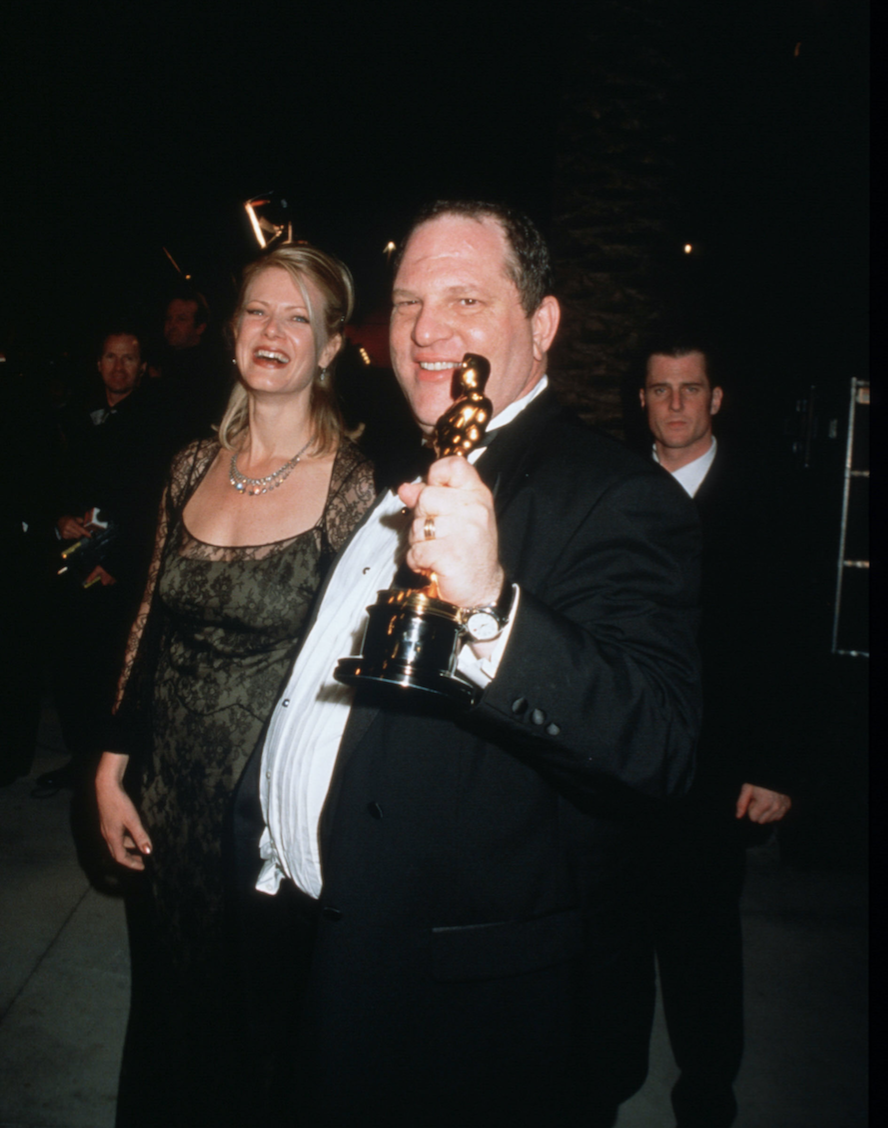 Last week the women victimized by Harvey Weinstein finally got a small measure of justice. That gives me hope. With that backdrop I read Abu Dhir's revealing profile of Lori Haidri (Asma Lori Saroya). It made me both sad and inspired.
It's so painful to learn about Lori's journey as an idealistic young woman who naively joined CAIR thinking it would be empowering – and ended up being abused. She lost years of her life, not to mention tens of thousands of dollars, investing in the organization. In the end, she discovered that the self-proclaimed civil rights organization was actually a serial abuser of women in particular and Muslims in general.
But it's also inspiring to see that Lori is not alone. She reveals that there is a private Facebook group with over two dozen members "documenting sexism, sexual harassment, misogyny, gender discrimination, retaliation, and other discrimination and abuse inside the nation's largest Muslim civil rights organization, CAIR. The members of the group appear to be young people looking to do good who were lured into working for CAIR and discovered something rotten inside. They are coming together to seek justice.
Lori has also revealed that at least one former female employee has filed a federal lawsuit. Wow! You can read the whole lawsuit online! I spent several hours looking it over. It's crazy. It was filed back in April 2019 by a non-Muslim attorney who used to work for CAIR's office in southern California. The lawsuit alleges:
The employee handbook, used for arbitrating disagreements among the staff, had an Islamic jurisprudence section, based on Sharia, according to which the testimony of woman half of the man's. The female attorneys objected to this.
The male employees were paid higher salaries and placed at higher positions without having the qualifications. Sometimes, 57% more.
Strict modesty dress codes were mandated. Once a pregnant attorney was reprimanded by a male supervision for wearing a dress that was too tight. There were no such dress codes for men. They could wear sleeveless shirts.
The local CAIR chapter has no non-Sunni board member.

At the first staff meeting with the a new Interim director, the man declared: "We should not hire non-Muslims, but they are OK for optics so I understand it as to happen sometimes, but we should never allow a non-Muslim on our board." He said this while there were non-Muslims present, including the plaintiff.

Egregious favoritism in regards to Muslim, especially Salafi employees. They would get promoted and receive unofficial perks which were denied to non-Muslims and non-Salafi employees.
Lori's Facebook page shows members of the community lamenting the self-censorship inside our community, in part because we don't want to exacerbate Islamophobia. But this seems like all the people who knew about Harvey Weinstein's behavior and remained silent. Clearly lots of people know something is rotten inside CAIR but are too afraid to do the right thing. The lesson of the #MeToo movement is finding the courage and solidarity to speak out, despite the risks.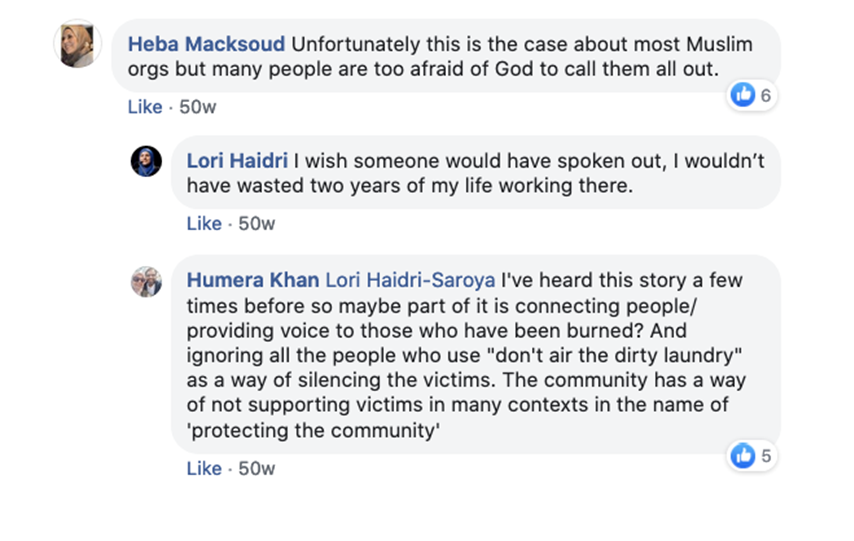 I would like to thank Mrs Asma Lori Saroya (Lori Haidri) for exposing all of this abuse. It's about time that CAIR gets its own #MeToo moment. Hopefully we will finally have some justice here – ironic that a civil rights organization has become a civil rights abuser.